Lemon Jolly Ranchers 160 pieces
Lemon Jolly Ranchers 160 pieces
Product Description
Lemon Jolly Ranchers

Approximately 160 Lemon Jolly Ranchers
Get a total of 160 Lemon Jolly Ranchers and only the Lemon flavor. Jolly Rancher has just released their latest flavor, the Lemon Jolly Ranchers! These are brand new for us, but many people say that they used to be around when they were a kid. Looks like Jolly Rancher is bringing back a favorite! If you love Lemon, then you're going to love the long lasting taste of the Lemon Jolly Ranchers.

Now you don't have to sort through all of the other flavors in order to get the ones that you want.
They are all individually sorted and so you only get the ones that you really want, the Lemon Jolly Ranchers!
They are packed in a clear, heat sealed CandyMafia bag for freshness.

*** Disclaimer - Please Read ***
This is an authentic product from the Hershey® company, but it is not distributed by the Hershey® company. CandyMafia is a 3rd party reseller, which means we buy actual Jolly Rancher® candies, sort them into your favorite flavors, and then seal them into clear, heat sealed bags. Your Jolly Rancher® candies will arrive in CandyMafia packaging. Thank you!
Sincerely,
CandyMafia.com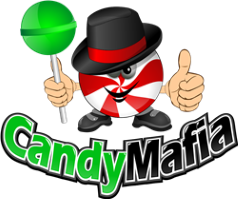 Product Reviews
Write Review
Showing reviews 1-10 of 19 | Next
If I could send 1 million stars

Posted by Vernessa on 20th Dec 2021

Candy mafia is truly the best lemon jolly ranchers I cannot live without them and the only true company that provides this is the one the only the best candy mafia. I love you guys

Thank you!!!

Posted by Omar on 29th May 2021

I have not been able to find these, and you got them for me. They are perfect, just like I remember them.

Only company who sells lemon jolly rancher

Posted by Vernessa on 3rd Apr 2021

Even though the lemons are rare candy mafia is the only true company who sells lemon jolly ranchers and they even sent me a bag of samples .It just cannot get better than that .I love candy mafia for having the true lemon jolly ranchers .Since I have been getting lemon jolly ranchers from candy mafia I need nothing else

Very Happy

Posted by pjm on 9th Mar 2021

All the jolly rancher candies are excellent from Candy Mafia. I've never had a problem with any of them. I live in a warm climate, so I just put the package in the fridge. Keeps the wrappers from sticking. Love love ordering from here!!

Very satisfied

Posted by Ed on 22nd Jun 2020

I do wish the lemon flavor was a little cheaper, but I understand the reasoning. This was my second order, and I've not been disappointed yet. Thank you for giving me access to my longtime favorite flavor that was otherwise next to impossible for me to get!

Never knew lemon jolly ranchers existed!

Posted by Sean on 7th May 2020

Lemon is one of my favorite candy flavors, so when I ran across these, I was surprised. Then I saw the cost and did some research and found out how rare these are so I ordered them anyways. Took a while, but the candymafia crew was very kind and asked if I wanted to wait, which I did and I'm glad I did. These candies are incredible!!! Unfortunately, my whole family also thinks they're incredible, so I already have to order another bag soon...

I love working with Candy Mafia!

Posted by Dough on 25th Apr 2020

Good thing I discovered them several months ago because now that it's pretty hard to get candy anymore, (I never thought I'd be saying those words), Candy Mafia has consistently been keeping me sane. With the world being shut down to deal with this virus, Candy manufacturers are slowing down their processing, some even stopping.
Candy Mafia has a vast array of sorted product available. Why buy a package contains various flavors if you only dig one? CM does all the work and we all can enjoy the benefits!


Awesome!

Posted by Unknown on 22nd Mar 2020

These lemon jolly ranchers are super fresh!
First time ordering from Candy Mafia.
Will definitely be ordering from them again.

Lemon Jolly Ranchers

Posted by Scott on 21st Mar 2020

Pretty much impossible to find these. I wish the manufacturer would increase production so they weren't so expensive, but alas. Thank you for the great customer support and tasty candy!

Lemon Jolly Ranchers-WOW!!!!

Posted by Brenda on 15th Oct 2018

I have been searching for these forever!!! These are amazing!!! Love the flavor!! Candy is so fresh, as always from Candy Mafia!! This is my 2nd order, but my first for the lemon flavor. So glad I ordered the 160ct. Thanks Again Candy Mafia you guys are the best
Showing reviews 1-10 of 19 | Next
Thanks for working with us, and welcome to the "family" of CandyMafia!
Generally, all of our orders ship out within 2-3 business days. We use the USPS Priority Mail and have a Flat Rate of only $8 shipping for your entire order. The USPS has been great and manages to get orders to most of the country in 3 shipping days.
If you have a special deadline or special request, please email us and we can definitely expedite your order. We'll work with you to not only let you know how long it will take to pack up the order, but we'll work together to find the best shipping solution. We can always work with Fedex or UPS if those are better carriers for you. Just ask us!
...we're really nice. ;)
If you have any other questions, please contact us and we'll be glad to help. Thanks again for loving candy! -CandyMafia