Lemon Jolly Ranchers 160 pieces
Lemon Jolly Ranchers 160 pieces
Product Description
Lemon Jolly Ranchers

Approximately 160 Lemon Jolly Ranchers
(Unfortunately, the Lemon Jollies are now EXTREMELY hard to find. The manufacturer has dramatically reduced the number of Lemon in each assortment, and there are shortages with the assorted bags that contain the Lemon. So it's taking much, much longer to fill the orders. Thank you for being patient, and know that we are trying to ship them as fast as possible. And they are brand new and fresh! :) Thanks again! CandyMafia.com)
Get a total of 160 Lemon Jolly Ranchers and only the Lemon flavor. Jolly Rancher has just released their latest flavor, the Lemon Jolly Ranchers! These are brand new for us, but many people say that they used to be around when they were a kid. Looks like Jolly Rancher is bringing back a favorite! If you love Lemon, then you're going to love the long lasting taste of the Lemon Jolly Ranchers.

Now you don't have to sort through all of the other flavors in order to get the ones that you want.
They are all individually sorted and so you only get the ones that you really want, the Lemon Jolly Ranchers!
They are packed in a clear, heat sealed CandyMafia bag for freshness.

*** Disclaimer - Please Read ***
This is an authentic product from the Hershey® company, but it is not distributed by the Hershey® company. CandyMafia is a 3rd party reseller, which means we buy actual Jolly Rancher® candies, sort them into your favorite flavors, and then seal them into clear, heat sealed bags. Your Jolly Rancher® candies will arrive in CandyMafia packaging. Thank you!
Sincerely,
CandyMafia.com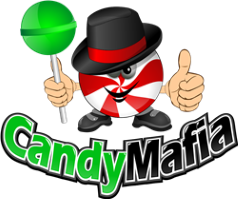 Product Reviews
Write Review
Previous | Showing reviews 11-18 of 18
I'm hooked!

Posted by Marguerite on 9th Mar 2016

Love me some Jolly Ranchers! Especially the lemon flavored. Just hard to find! A little pricey too.

Love the flavor

Posted by Leann Mehrer on 25th Jan 2015

I tried lemon Jolly Ranchers but could only buy it in small packages. Found the CandyMafia website and tried to order but the lemon was out of stock. They kept my name and order information and, as soon as the lemon was available, contacted me so that I could order. The order came shortly after. I am very pleased with their service and plan to order again soon!

Happy to find lemon Jolly Ranchers back in stock!

Posted by Unknown on 21st Jan 2015

So happy to find the lemon flavor. My husband has a salivary gland issue & his doctor prescribed lemon hard candy. I think they are priced a bit high, but I'm thankful they are available through Candy Mafia.

painless and easy.

Posted by Terry on 15th Mar 2014

Just what I have been looking for. I tarrived with minimum of time and effort on my part.

Lemon Jolly Ranchers

Posted by Unknown on 17th Feb 2014

Best Flavor ever, just the right amount of flavor, tartness, and sweetness.

Great sour lemon candy

Posted by Catherine on 16th Dec 2013

I have been searching for a truly sour lemon candy for years since Regal Crown Sours were discontinued. These are wonderful and I highly recommend them to those who love a good sour lemon

Great service!

Posted by Miss Linda on 16th Nov 2013

Like another reviewer, I use Jolly Ranchers as an incentive/reward for my students. Their favorite by far is Blue Raspberry, and I always ran out weeks before the other flavors. Last time I placed an order, "Lemon" was the new flavor, so I bought one package as a trial. It quickly moved became my students' #2 favorite; if they get two candies as a reward, it's usually 1 blue raspberry and 1 lemon.

But when I needed more candy last week, I had trouble with the website, and the page wouldn't let me order the flavors I wanted. I filled out the "contact us" form, expecting to wait a couple of days for a response. To my surprise, I had an actual, personal reply a few hours later -- as well as an invoice, because they hadn't wasted any time filling my order from the contact form, and were already boxing it up. AND they asked me about the website problem, so they could fix it for other customers.

I don't actually eat any of the candy, but my students give it 5 stars. It's so convenient to order just the flavors I need and, with such prompt, personal (when necessary) service, I'll be coming back to CandyMafia until I retire.

(Sorry CM; that's only 4 or 5 years from now.)

Jolly Rancher Lemon Flavor is Back!

Posted by Unknown on 9th Oct 2013

I really missed the Jolly Rancher lemon flavor. I found this site while searching the web, I'm very please with the product!
Previous | Showing reviews 11-18 of 18
Thanks for working with us, and welcome to the "family" of CandyMafia!
Generally, all of our orders ship out within 2-3 business days. We use the USPS Priority Mail and have a Flat Rate of only $6 shipping for your entire order. The USPS has been great and manages to get orders to most of the country in 3 shipping days.
If you have a special deadline or special request, please email us and we can definitely expedite your order. We'll work with you to not only let you know how long it will take to pack up the order, but we'll work together to find the best shipping solution. We can always work with Fedex or UPS if those are better carriers for you. Just ask us!
...we're really nice. ;)
If you have any other questions, please contact us and we'll be glad to help. Thanks again for loving candy! -CandyMafia