Raspberry Jolly Ranchers 160 pieces
Product Description
Red Raspberry Jolly Ranchers

Over 160 Red Raspberry Jolly Ranchers

Get a total of over 160 Red Raspberry Jolly Ranchers and only the Red Raspberry ones. These little Red Raspberry Jolly Ranchers taste AMAZING! But they are extremely hard to find! But you found them!

We hate to say it, but unfortunately, the Red Raspberry Jolly Ranchers have been discontinued. Hopefully they will bring them back, but until then Click Here and ask us to put you on the waiting list. If they bring them back, then you'll be the first to know! Thanks again!! CandyMafia
Now you don't have to sort through all of the other flavors in order to get the ones that you want.
They are all individually sorted and so you only get the ones that you really want, the Red Raspberry Jolly Ranchers!
The reason that the Red Raspberry Jolly Ranchers are more expensive than the other flavors is that they are only released in limited quantities, and they use the identical dye as the other flavors. It makes sorting them out extremely difficult. Often times, they are packaged with the Cherry and the Fruit Punch flavor and they all look identical! But at least you don't have to buy an entire package and throw out the other flavors that you don't like. Thaks again for loving Red Raspberry Jolly Ranchers!
Here is a picture of the other flavors that come together: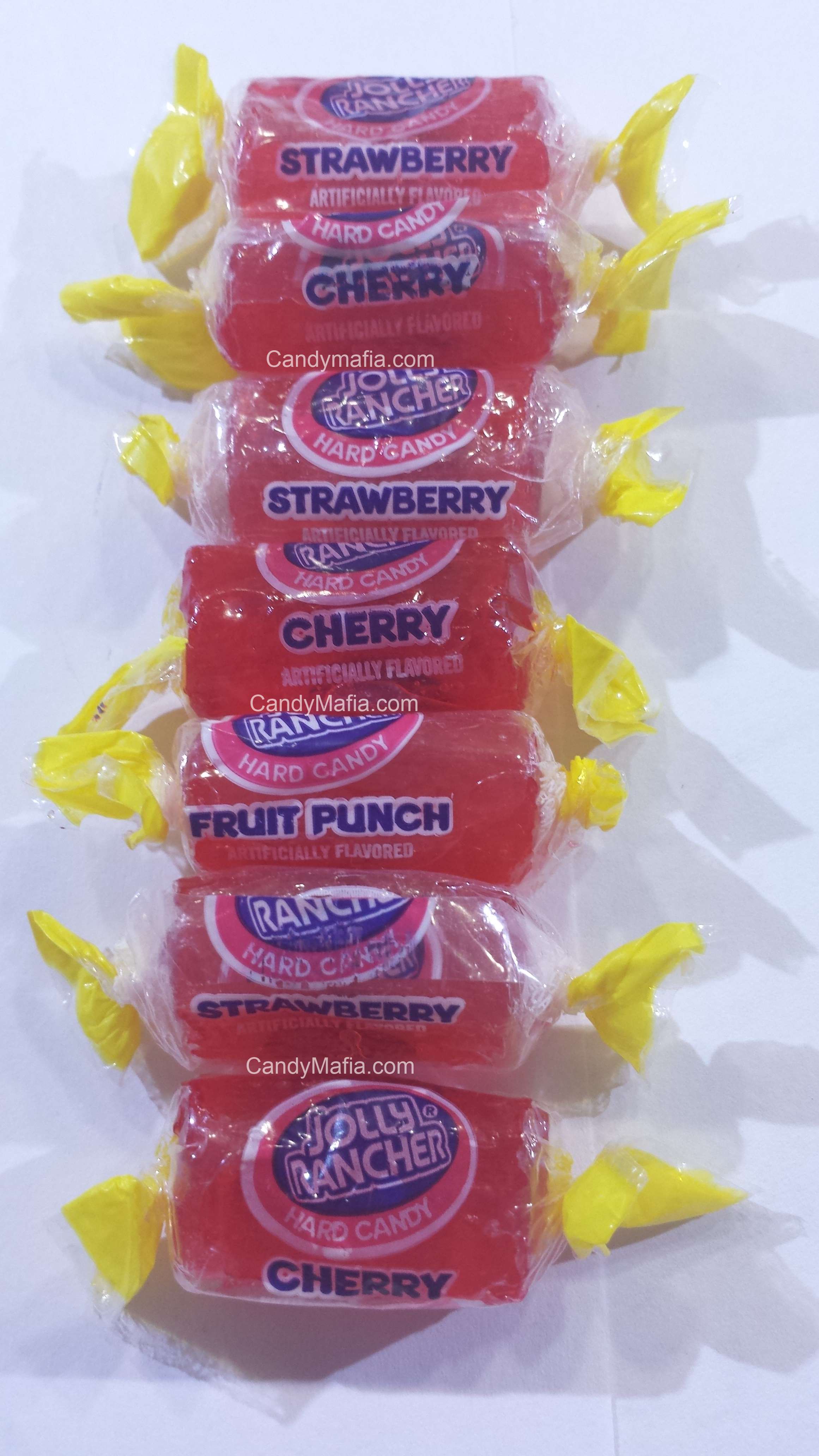 See why it's so difficult?

They are packed in a clear, heat sealed bag for freshness.

Product Reviews
Write Review
YUMMY!

Posted by Rachel Pittner on 4th Nov 2015

These are my absolute favorite. Even though they are sticky coming out of the wrapper, I love them. Candy Mafia let me know that this is an issue with this flavor and compensated with blue raspberry. I'm just thrilled with getting the red raspberry!! Shipping was awesome!!

yummie Jolly Ranchers

Posted by Terry Jackson on 6th Aug 2015

Opps, I wrote my last review for the Raspberry Jolly Ranchers, when it should have been for the Blue Raspberry Jolly Ranchers, but what I said about the Raspberry ones is exactly what I would right for the Blue Raspberry except they do not stick to the wrapper like the Raspberry ones do. Great company, great candy, great prices and great choices in the amount you order. Will continue to order from Cany Mania in the future.

Jolly Rachers -- Red Raspberry

Posted by Unknown on 19th Feb 2015

This is my fourth order from Candy Mafia and I have zero complaints. My product always arrives on time and in perfect condition. I was pretty upset when red raspberry jolly ranchers went off the market as it is my favorite flavor. I was very happy when I discovered that Candy Mafia sold a huge bag of just that variety on its own and I have not been disappointed! Super product and an awesome company.

Raspberries

Posted by Unknown on 29th Dec 2014

I always order from Candy Mafia for the quality, consistency, and ease. Red and blue raspberry are often hard to find, so it's such a convenience to order them here. They always arrive in good condition and quickly. The communication with the seller is an additional bonus. Great company!
Thanks for working with us, and welcome to the "family" of CandyMafia!
Generally, all of our orders ship out within 2-3 business days. We use the USPS Priority Mail and have a Flat Rate of only $6 shipping for your entire order. The USPS has been great and manages to get orders to most of the country in 3 shipping days.
If you have a special deadline or special request, please email us and we can definitely expedite your order. We'll work with you to not only let you know how long it will take to pack up the order, but we'll work together to find the best shipping solution. We can always work with Fedex or UPS if those are better carriers for you. Just ask us!
...we're really nice. ;)
If you have any other questions, please contact us and we'll be glad to help. Thanks again for loving candy! -CandyMafia