Fruit Punch Jolly Ranchers 80 pieces
Product Description
Fruit Punch Jolly Ranchers

Over 80 Fruit Punch Jolly Ranchers
(try 'em and see if you like 'em!)

Get a total of over 80 Fruit Punch Jolly Ranchers and only the Fruit Punch ones. These little Fruit Punch Jolly Ranchers taste AMAZING! But they are extremely hard to find! But you found them!

We hate to say it, but unfortunately, all of the Passion Mix flavors have been discontinued. But the good news is that we found the Fruit Punch! They are in the Awesome Reds assortment...but that means they are mixed in with 4 other identical colors. We still have them, but they are insanely difficult and time consuming to sort, that is why the price has increased. Sorry about that. But the taste is definitely worth it! Thanks again and enjoy!! CandyMafia
Now you don't have to sort through all of the other flavors in order to get the ones that you want.
They are all individually sorted and so you only get the ones that you really want, the Fruit Punch Jolly Ranchers!
The reason that the Fruit Punch Jolly Ranchers are more expensive than the other flavors is that they are only released in limited quantities, and they use almost the identical dye as the other flavors. It makes sorting them out extremely difficult. Often times, they are packaged with the Cherry and the Strawberry flavor and they all look identical! But at least you don't have to buy an entire package and throw out the other flavors that you don't like. Thaks again for loving Fruit Punch Jolly Ranchers!
Here is a picture of the other flavors that come together: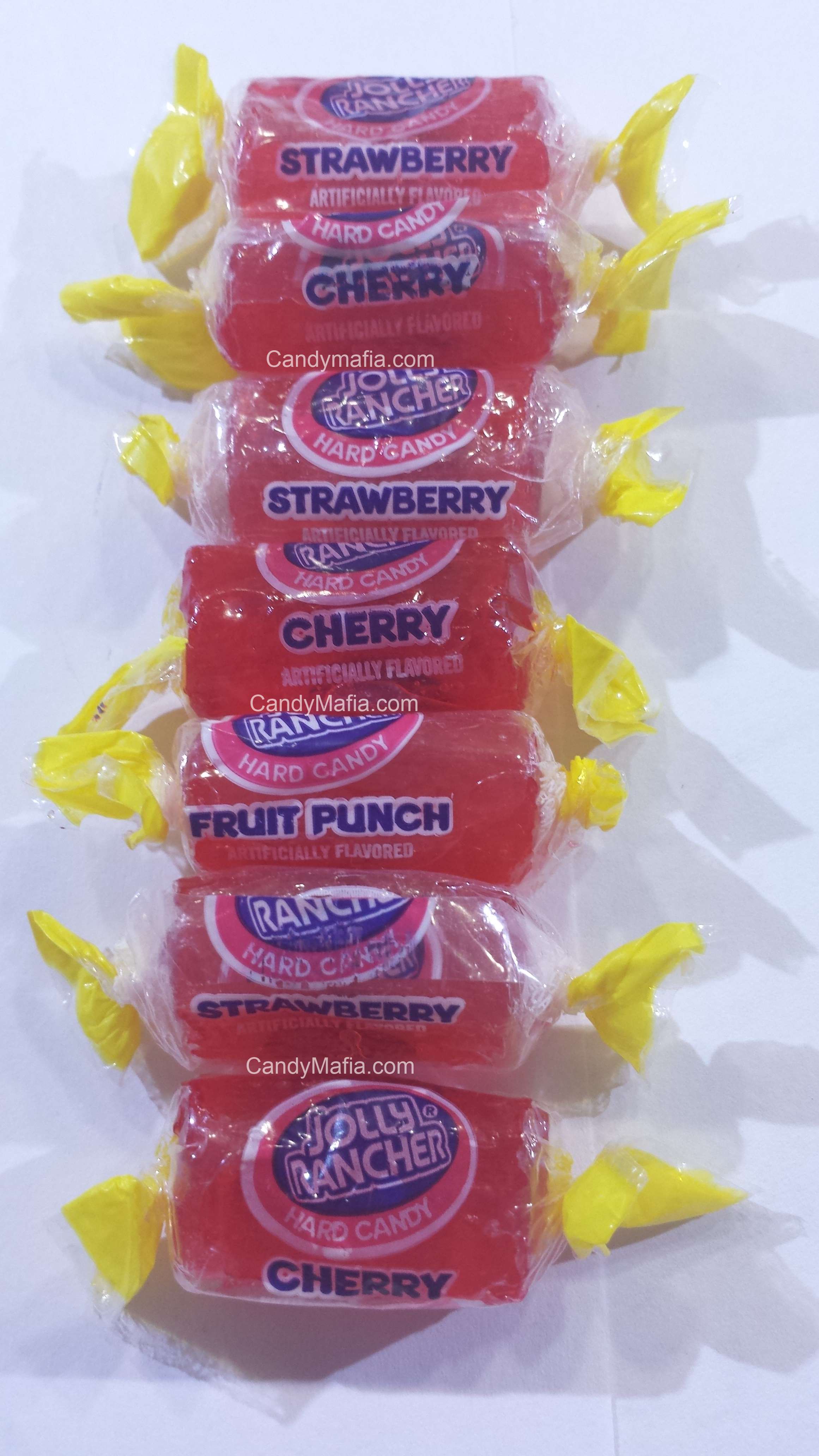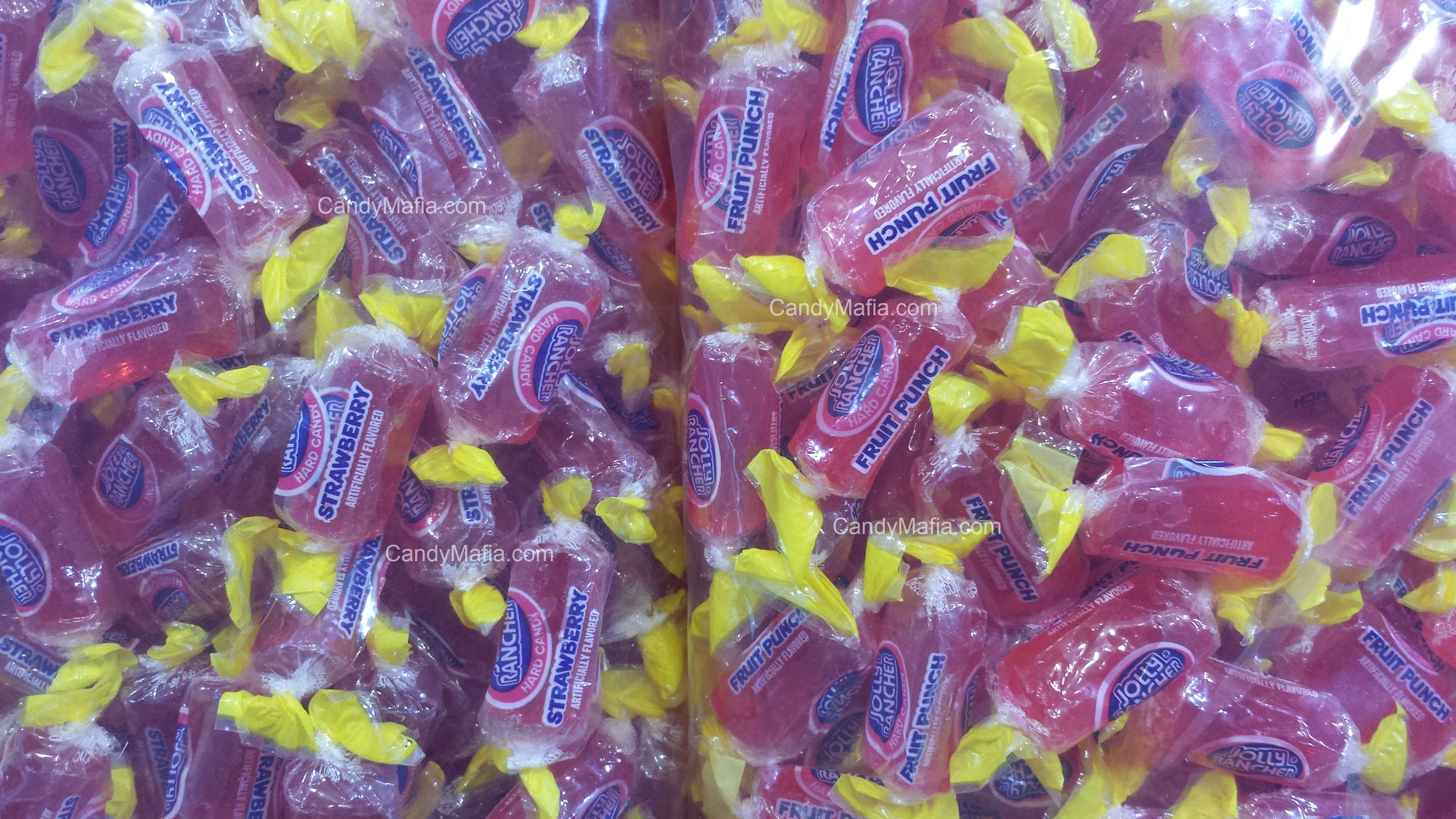 See why it's so difficult?

They are packed in a clear, heat sealed bag for freshness.

Thanks for working with us, and welcome to the "family" of CandyMafia!
Generally, all of our orders ship out within 2-3 business days. We use the USPS Priority Mail and have a Flat Rate of only $6 shipping for your entire order. The USPS has been great and manages to get orders to most of the country in 3 shipping days.
If you have a special deadline or special request, please email us and we can definitely expedite your order. We'll work with you to not only let you know how long it will take to pack up the order, but we'll work together to find the best shipping solution. We can always work with Fedex or UPS if those are better carriers for you. Just ask us!
...we're really nice. ;)
If you have any other questions, please contact us and we'll be glad to help. Thanks again for loving candy! -CandyMafia