Product Description
Mentos Mint Candy
2 pounds
Approximately 336 Mentos
Mentos Mint without the wrappers!
Get a 2 pound bag of Mentos mint candy! These are original Mentos Mint flavored candy, but they are taken out of the wrapper. Perfect for putting in candy dishes, if you have a vending route, or if you just love having Mentos around!
All the Mentos are fresh from the packages, and put into a heat sealed bag and ready for you!
If you have any questions, please contact us.
Thanks again for loving Mentos!
Sincerely,
CandyMafia.com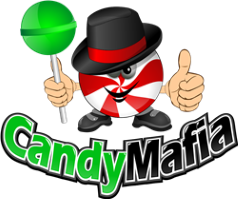 Product Reviews
Write Review
Exactly what i wanted

Posted by Kade on 15th Jan 2020

i hadn't had mentos in a long time until recently and i discovered that i really like them so i decided to buy this since i didn't want to go through the packaging every time and it was cheaper to buy in bulk. The didn't take long to deliver and it was in good timing too because the store nearby had run out.

Bulk Mentos

Posted by Luz E. Romero-David on 27th Sep 2016

Great product, I only wish they could come in different colors. Otherwise very satisfied. Will be ordering 6-10 more bags.

18765

Posted by Unknown on 21st May 2015

Good quality. Cheaper than most companies

Awesome!!!!!!

Posted by Angelique on 19th Dec 2012

Shipping was soooooooooooo reasonable, delivery was quick, product was fairly priced. I'm now a lifetime customer!
Thanks for working with us, and welcome to the "family" of CandyMafia!
Generally, all of our orders ship out within 2-3 business days. We use the USPS Priority Mail and have a Flat Rate of only $6 shipping for your entire order. The USPS has been great and manages to get orders to most of the country in 3 shipping days.
If you have a special deadline or special request, please email us and we can definitely expedite your order. We'll work with you to not only let you know how long it will take to pack up the order, but we'll work together to find the best shipping solution. We can always work with Fedex or UPS if those are better carriers for you. Just ask us!
...we're really nice. ;)
If you have any other questions, please contact us and we'll be glad to help. Thanks again for loving candy! -CandyMafia